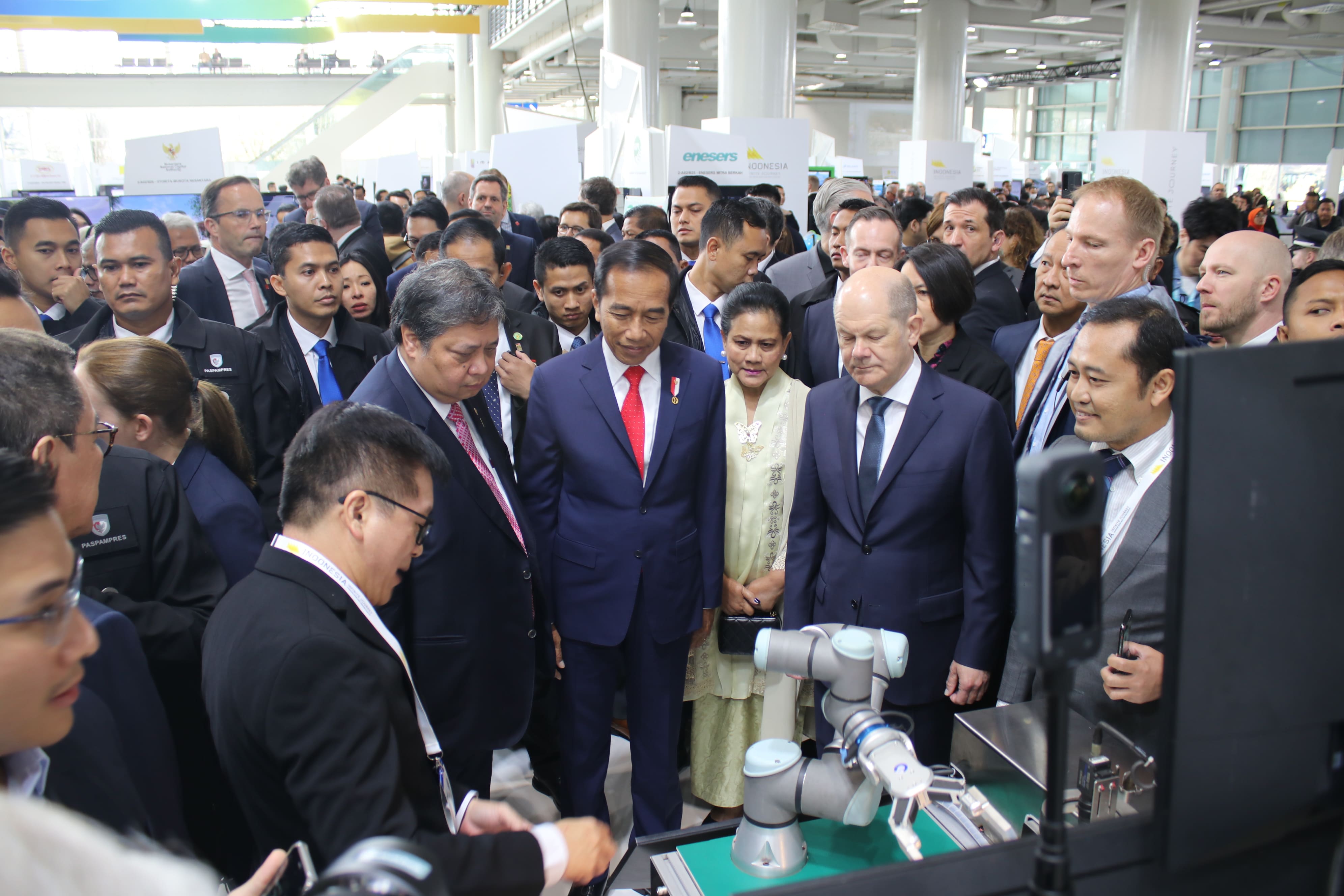 08 May 2023
PT. Akebono Brake Astra Indonesia joint International Event, Hannover Messe 2023
Indonesia is the first ASEAN country to become official partner country of the biggest international industrial exhibition, Hannover Messe 2023. PT. Akebono Brake Astra Indonesia (AAIJ) would like to take this big opportunity to promote how an Indonesia manufacturer company, able to transform from traditional manufacturing style becoming a company that adopting digitalization.
Digitalization activity give huge impact, in maintaining quality aspect, increase production efficiency, preventive maintenance and energy efficiency as well. With this activity we also able to gain customer trust, which give result : continuous business for future sustainability. Also Indonesia government has been awarding AAIJ as Indonesia National Light House.
All of this digitalization impact is align with the company vision and mission, inspired by protecting human life and automotive industry through brake manufacturing with an emphasis on safety and quality under the principle Akebono Production System. It also boosting up motivation of employee inside the company for continuous giving creative ideas. With all this alignment, all company stakeholders is fully support for the digitalization activity.
In this exhibition, AAIJ is showing some use case. First, Prototype of AI-Final Inspection Machine (Ping Test), this collaborative robot machine is using artificial intelligence which able to analyze product quality more accurate. Artificial intelligence is able to replace operator senses, such as hearing, visualization and movement. This machine also connected to smart maintenance, smart check sheet and energy monitoring. Unique point of this machine is collaboration that going well between AAIJ and Gadjah Mada University. It's an evidence that industry and education institution able to create good team work.
Second use case that AAIJ would like to show real time monitoring, which connected to plant in Indonesia, this application is showing production result in real time, and it gives impact for production team, doing faster feedback for any trouble happened in the production line.
Third use case is Brake Failures Simulator, by utilization VR technology, it gives sensation to the user, about the feeling of driving down the hill with non-function brake. We believe it will give more quality awareness for keep producing good products to protects human life.
In this occasion AAIJ receive important visitor, especially Mr. Joko Widodo (President of Republic Indonesia) and Mr. Olaf Scholz (Chancellor of Germany).
...
...
...