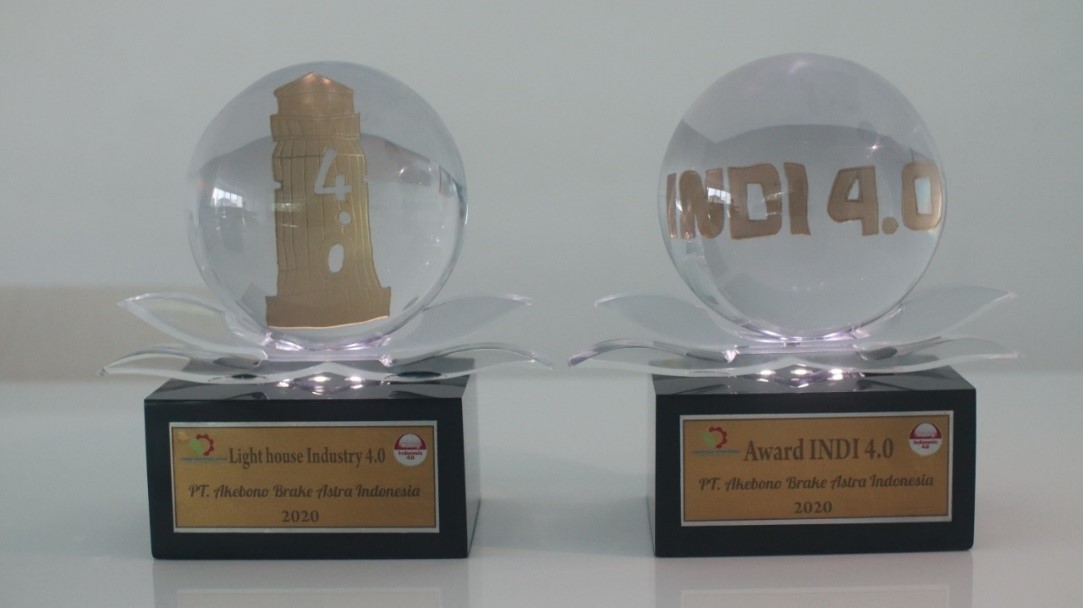 12 April 2021
PT AAIJ Received Industry 4.0 Award
PT AAIJ had successfully received award "Lighthouse Industry 4.0" officially from Ministry of Industry on extraordinary transformation of Industry 4.0 in business process and operation. This award held on Wednesday, November 25th 2020 given to AAIJ's director, Daniel Suryananta.
AAIJ had developed technology and infrastructure such as internet of things, big data, cloud computing, artificial intelligence, mobility, virtual, and augmented reality as well as sensory system and automation. It effectively enables to integrate all daily operational function and its production output report.
The chosen AAIJ as the lighthouse brings AAIJ to be "role model" as well as government dialog partners in driving Industry 4.0 in Indonesia. AAIJ had overcome following criteria starting from reporting to government, audit compliance, benchmark, and finalization. AAIJ had nominated the only automotive industry in Indonesia that enables to implement Industry 4.0 qualification among hundredth of automotive industry.
The successful innovation of automation and digitalization within industry 4.0 had driven AAIJ to be operational excellent that maximizing winning people through motivation, communication and teamwork. As a result, this process will drive the strategic workforce planning into organization agility in the future.
...
...
...