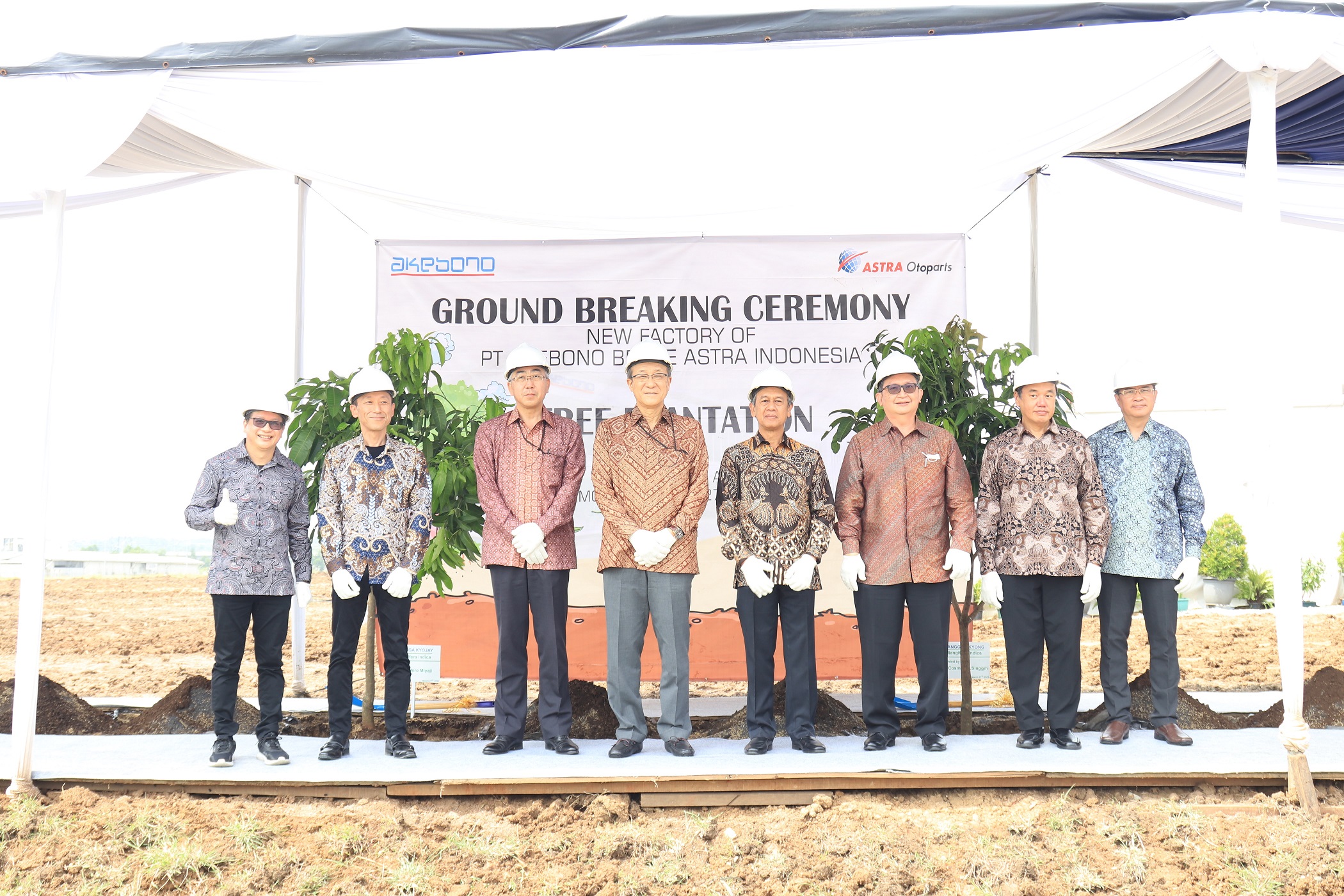 24 May 2023
Groundbreaking Ceremony : New Factory of PT Akebono Brake Astra Indonesia
PT AAIJ has strengthened its steps to relocate, this was marked by the Groundbreaking Ceremony which was held on Monday, March 27th, 2023. It was attended by 130 guests. This is the first step for AAIJ to move its factory from Jakarta where surrounded by residential areas to KIIC Industrial Estate, Karawang West Java.
As a joint venture company, the ceremony was directly attended and opened by the speech of Mr. Yasuhiro Miyaji, the President and CEO of Akebono Brake Industry, Co., Ltd (AKBJ) and Mr. Hamdani Dzulkarnaen Salim, the President Director of PT Astra Otoparts, Tbk (AOP). Then the next procession was trees planting session in the form of a green company.

AKBJ & AOP as a shareholder of PT AAIJ carried out the groundbreaking ceremony together as a marker of the commencement of AAIJ's new factory construction project. The initial phase of this building construction project will be completed in July 2024, where followed by the process of relocation of production.

This big strategic step is of course based on the AAIJ's optimism in seeing the challenge of future business. Therefore moving the factory to a new location with a larger land area, from 4.8 Ha to 11.8 Ha, accompanied by plans to increase production capacity up to 150% and considering the proximity with suppliers and customers are strategic step for the Company. Furthermore, with the new plant concept, there are compact, bright, & comfort, expected able to provide excellent service for customers who are starting to show positive movement in the current automotive business.
...
...
...